Custom Payload to Space (100 km)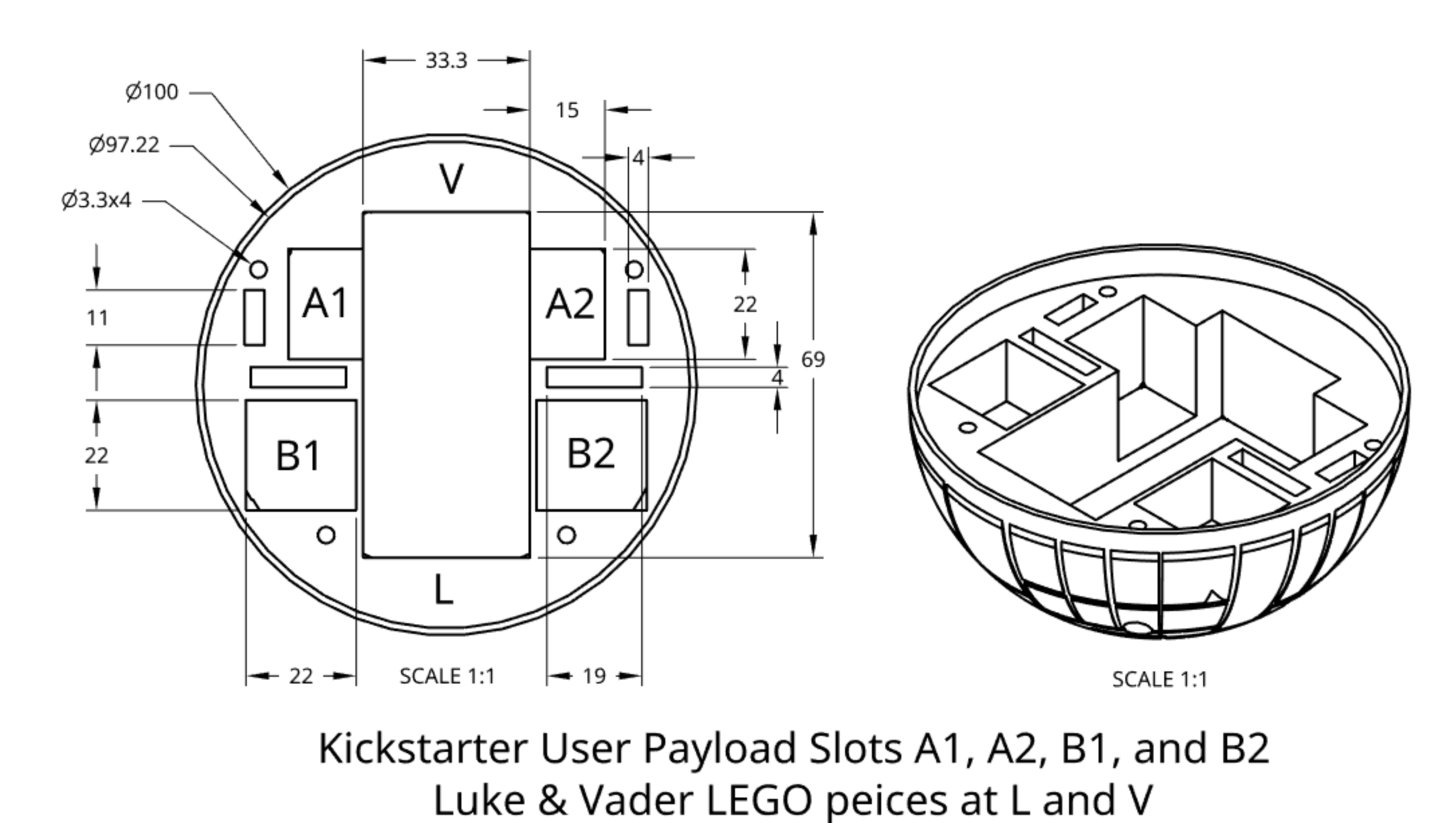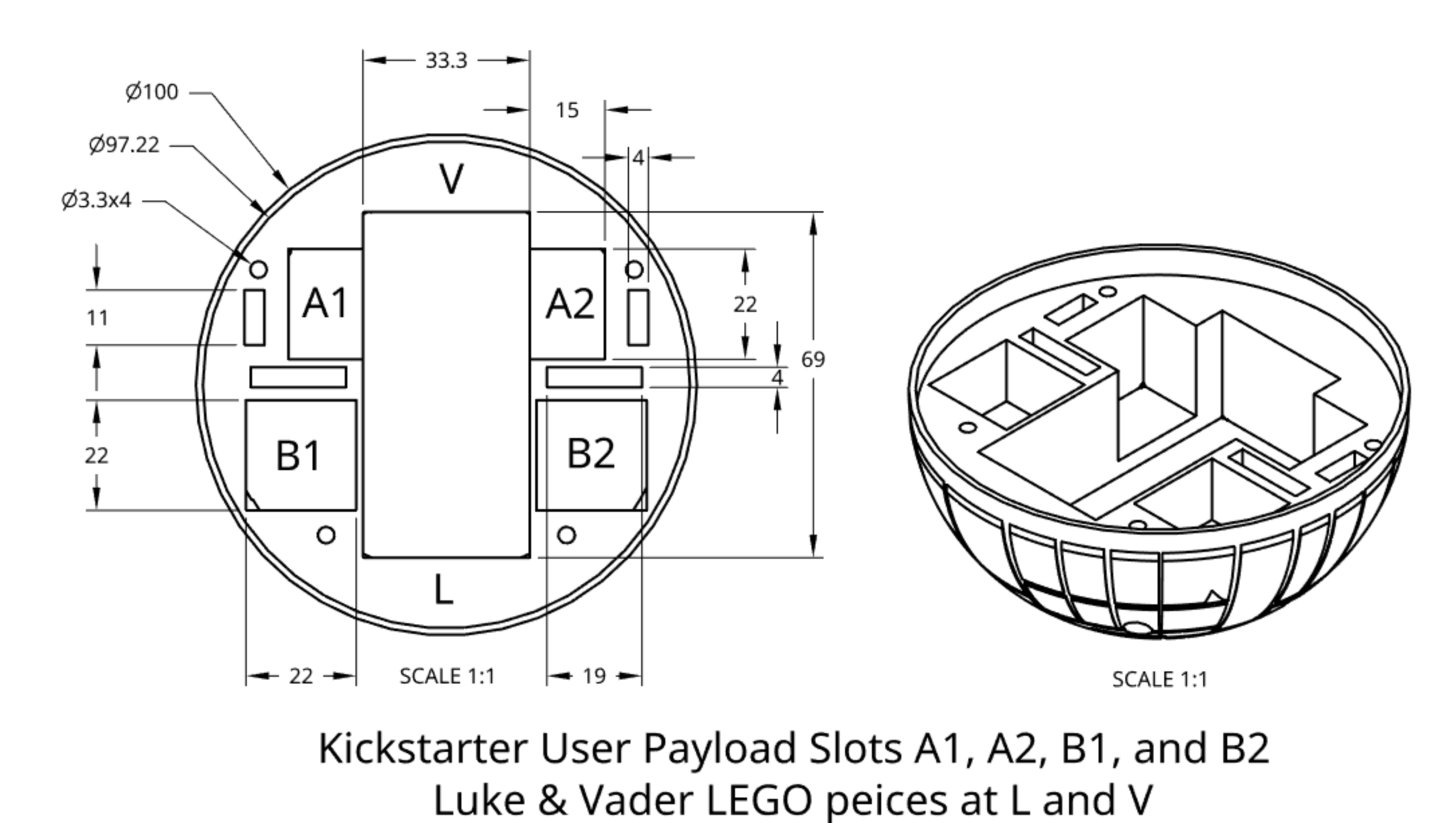 sale
Custom Payload to Space (100 km)
Delivered to your home Dec 18, 2019
Want to send something really personal into space (and BACK)? How about a wedding ring, a LEGO piece, your hair, skin cells, a DIY experiment, Cheese (like SpaceX did in 2010), or a baby gender reveal that opens WHILE IN SPACE, as our Death Star fires at an "Alderaan" holding your announcement? Well here is your chance! The only limit is that the item must be non-living and not explode (too much), we will verify with you before your item has a GO to fly.
To capture this special moment will be recording the entire flight using two cameras; one at 4K resolution and a backup camera at 720p. Both cameras record to a SD card which returns to Earth before Dec 25 (Isaac Newton's birthday), after which we can email you the footage.
Pretty simple right? Just mail your rolled up baby announcement (or any item that can fit inside our payload slots (see size drop down menu below) - like a tiny towel, which is "the most massively useful thing an interstellar hitchhiker can have") to our Circuit Launch office / lab in Oakland, CA by Sept 2019 (T-minus 4 months). We will make it happen from there. 100% chance of object return is not guaranteed since rockets and Death Stars often blow up. As a fun Easter Egg the DSiS project will be putting a Luke Skywalker and Darth Vader LEGO piece inside to see who wins (see Update #25 for details and photo).